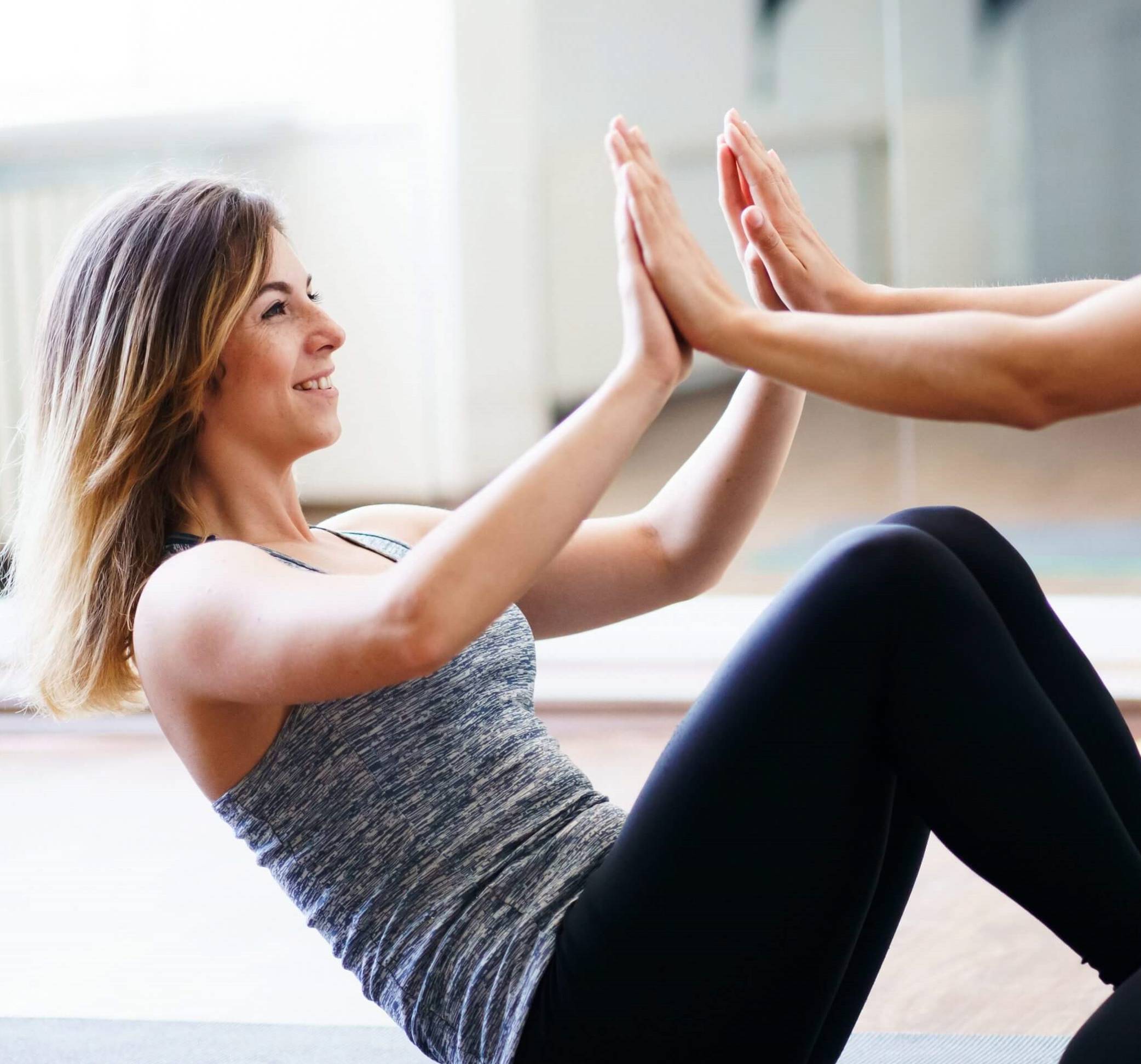 FAST TRACK OFFER NUTRITIONAL GUIDANCE ALONGSIDE YOUR PERSONAL TRAINING, PILATES OR EMS SESSIONS.
EATING WELL CAN HELP WITH SO MUCH MORE THAN WEIGHT LOSS. GOOD NUTRITION CAN HELP WITH SLEEP, STRESS, ENERGY LEVELS AND MOOD SWINGS – THE LIST GOES ON. WE CAN HELP MOTIVATE YOU TO MAKE SIMPLE, REALISTIC AND SUSTAINABLE CHANGES TO YOUR EATING HABITS. COMBINING GOOD NUTRITION WITH EXERCISE GIVES YOU THE BEST CHANCE OF ACHIEVING YOUR WELLBEING GOALS.
OUR NUTRITION PACKAGE INCLUDES:
An analysis of your 5-day food diary in order to identify areas that can be worked on and improved.
An initial 30-minute consultation to discuss your nutrition habits and establish realistic goals for the weeks ahead.
Follow up discussions each time you train to help motivate you and improve understanding of healthy eating habits.
You can contact your trainer at any time with questions or concerns you may have.
THE AIMS OF OUR NUTRITION PACKAGE:
Giving you guidance and motivation to help you achieve your health and fitness goals; whether they are weight loss, improving your sleep, stress, energy levels or mood swings.
Long-term nutrition education: helping you make realistic, sustainable changes to your diet.
Ensuring you are complementing your exercise programme with nutrition advice that will bring maximum results.
NUTRITION AND EXERCISE IS AN IDEAL COMBINATION
Eating well is particularly important when you are exercising regularly. Fuelling your body with essential nutrients can benefit you in so many ways, whether you're looking to lose weight, gain weight, improve sleep patterns, energy levels or boost your immune function. Our aim is to give you the tools you need in order to see sustainable, long lasting results.
WHAT'S WRONG WITH DIETS?
Diets can be a great way to see short term results however, they can…
Often be unsustainable, which results is a quick return to old habits
Lead to mood swings
Result in food cravings which can lead to relapse
Cause an unhealthy relationship with foods
Make eating a chore rather than a joy.
Good nutrition alongside regular exercise can bring all the health and wellness benefits you are looking for, which should remain with you for life.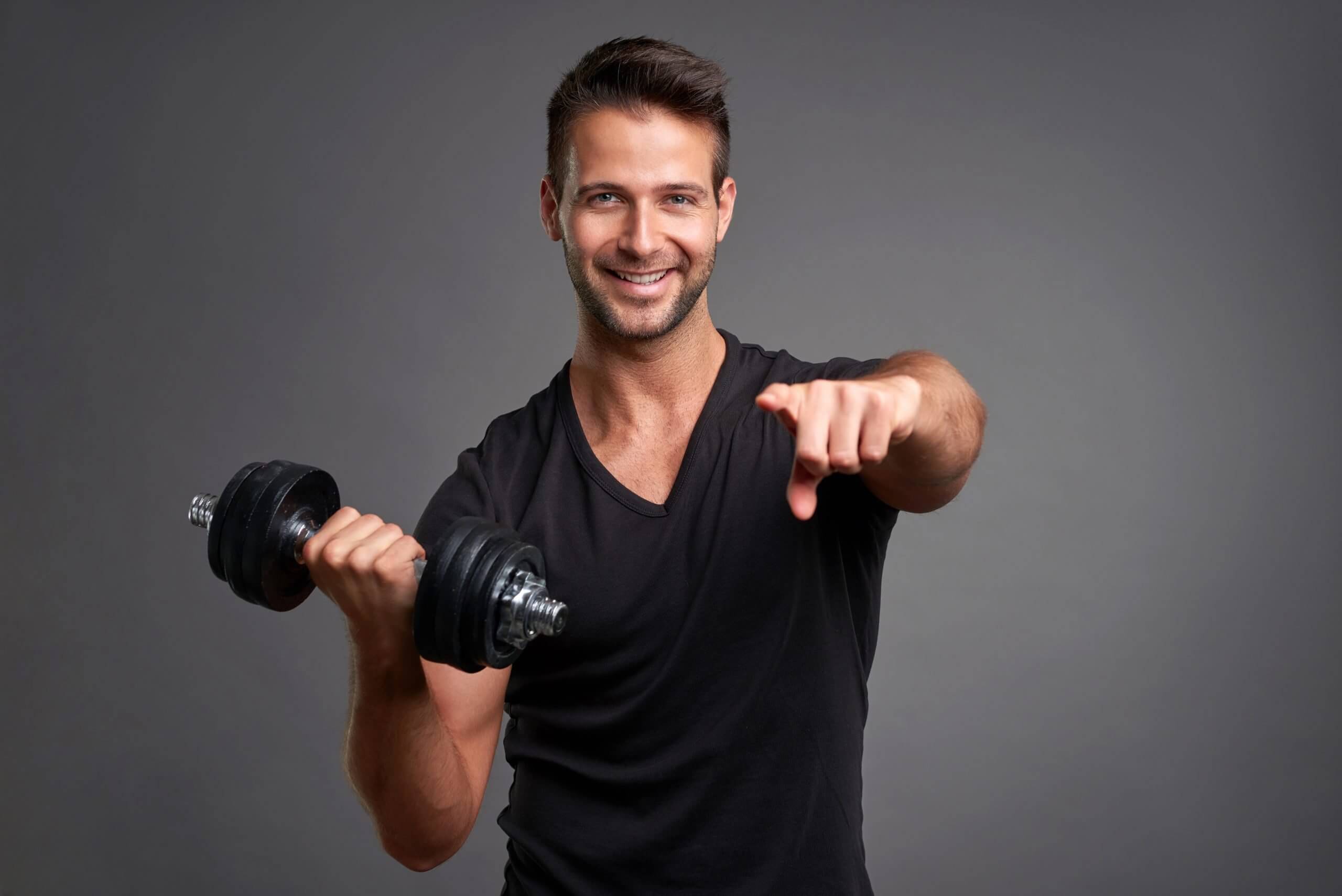 Testimonials
Here are some testimonials from clients who enjoy Fast Track EMS personal training. Read more reviews on the Fast Track EMS Facebook page:
I started training with George just over 6 months ago and can honestly say that signing up to get into better shape was one of the best decisions I've ever made. I'm so lucky to have found such an amazing trainer. George has made me feel proud even of my smallest achievements and after sessions I feel much stronger both physically and spiritually. I fully trust my PT – he's very patient, always encouraging me to push myself harder to achieve goals. It's also been a lot of fun – we've laughed so much! I'd recommend George at Fast Track to anyone looking for personal trainer to make a real difference to their lives.
Penny McKelvey
Great workout, better than weights and superb client care – its a real pleasure to be trained by the Fastrack Team
David Collinson
A fantastic full body workout that really gets deep into the muscles and is tailored specifically to my needs. Always varied and lots of fun. Would thoroughly recommend to anyone at any level of fitness – it really works!
Nadine Collinson
I started training with George at Fast Track EMS to help me support a long term chronic illness and it's been a great way to condition my body and build muscle to support my day-to-day life – I'm really feeling the benefits. George and the team are very knowledgeable and couldn't recommend them more.
Marcus Adams
I've been training with Tom, George, Rachel and the team for around 5 years now and I couldn't rate them more highly. Every EMS session is slightly different depending on your focus and the range of exercises chosen, but each one gives a deep tissue workout that you can feel for days afterwards. I'm a keen runner and cyclist, and EMS really compliments my other training. In fact I believe it's a big help in keeping me injury-free by working all the muscles and stabilisers I might otherwise miss. To cap it all off, they're all lovely warm people who care about doing a great job. Hats off to all of you at Fast Track Fitness!
Nick Belcher
"Fast Track personal training workouts are very effective and have really complemented my existing workout routine. I feel so much stronger and my achy back much improved."
Via Facebook
Leigh
"This is a great way to train, each personal training session is intensive and the results are amazing."
via Facebook
Emma
BOOK A
FREE TRIAL!
Book a free trial to see how you can combine EMS, pilates or personal training with our nutritional support to maximise your health and wellness benefits.
TRIALS ARE AVAILABLE AT OUR STUDIO IN TWYFORD, NEAR WINCHESTER, OR IN THE COMFORT OF YOUR OWN HOME.
MEET YOUR PILATES INSTRUCTORS:
Tom:
Tom has a long background in fitness, rehab and sports training ranging from swimming to skiing. He is the business owner & is a fully qualified EMS trainer.
George:
George is a hugely experienced, fully qualified PT, sports masseuse and nutrition expert. He has a wonderful, broad knowledge of fitness and the body and is an all round lovely guy!
Sophie:
Sophie is a a member of both the British Association for Nutrition and Lifestyle Medicine (BANT) and the Complementary and Natural Healthcare Council (CNHC). Sophie is a registered nutritional therapist, she runs her own nutrition practice (www.sophielettnutrition.com) and also consults for Fast Track EMS.