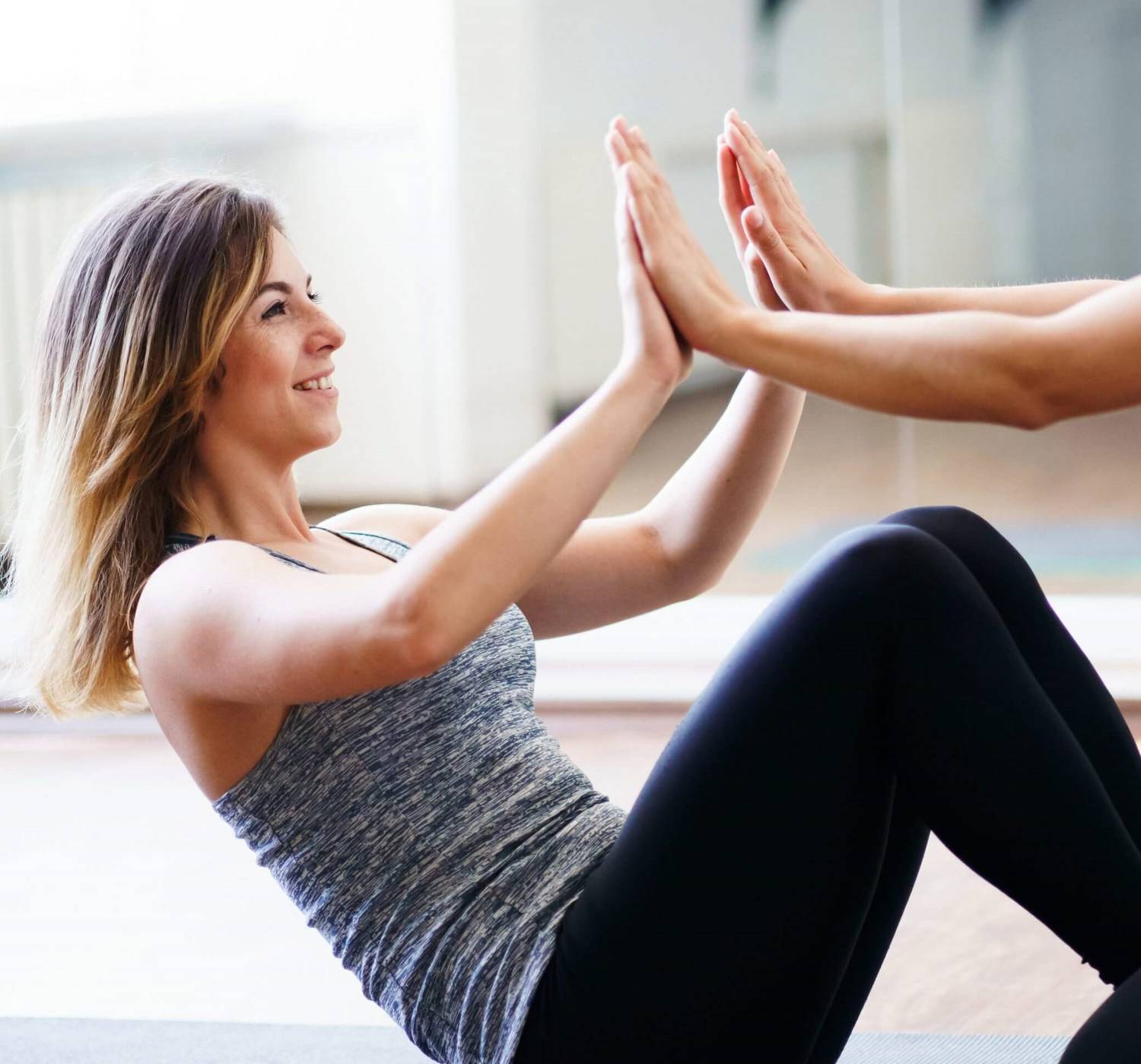 FAST TRACK PERSONAL TRAINING: WE OFFER PRIVATE PERSONAL TRAINING SESSIONS AT OUR FITNESS STUDIO IN TWYFORD, AT A LOCAL PARK OR AT YOUR HOME. OUR PERSONAL TRAINERS WILL HELP YOU ACHIEVE THE GOALS YOU WANT USING A WIDE RANGE OF TRAINING SESSIONS THAT INCLUDE STRENGTH DEVELOPMENT, OUTDOOR CIRCUITS, HIIT, MOBILITY AND MANY MORE.
Whether you want to tone up, lose weight, build strength or build cardio fitness, our personal trainers will provide the motivation and knowledge to achieve your goals.
Our personal trainers focus on you as an individual and create personalized workouts to help you achieve your fitness goals.
We have a very small team of personal trainers who are highly skilled and trained. We pride ourselves on working with clients of all ages and fitness levels and our fun, friendly and encouraging style of personal training.
Our personal training sessions are always varied – we offer sessions outdoors and in our fitness studio, and use a range of fitness equipment to keep your training varied and enjoyable.
Whether you would like the motivation of private personal training sessions or would like to train with a group of friends – we can create a fitness programme to suit your needs.
We have a light, airy, clean and fully equipped fitness studio in Twyford, near Winchester or our personal trainers can come to your home – we cover most of Hampshire. We also offer online personal training.
If you would rather train online, we offer Zoom online personal training sessions that allow you to workout from your home with little or no equipment, while still following a structured programme to achieve your goals.
We have a qualified nutritional practitioner as part of our team and can help with lifestyle focused packages to offer a more holistic, health package.
OUR APPROACH TO TRAINING:
Our personal trainers look to help you create an achievable healthy lifestyle as well as improve your tone, strength and fitness. We do this by including the following in your fitness training:
Weight training
Pilates
Kettlebells
Balance & body weight exercises
HIIT and cardio exercises
Nutrition and understanding how to maintain a healthy and balanced diet
Our factors for success:
We have learnt that the following factors are vital to helping you feel happier and healthier from personal training:
Losing fat and gaining muscle tone
Attaining safe and lasting weight loss
Gaining motivation and concentration in life and work
Feeling your goals are achievable
Our Personal Training services include:
An initial fitness and lifestyle consultation to establish your goals
A health assessment / Q&A screening / benchmarking
A personalised workout programme
A personalised eating plan (optional)
Advice on maintaining a healthy lifestyle and much more!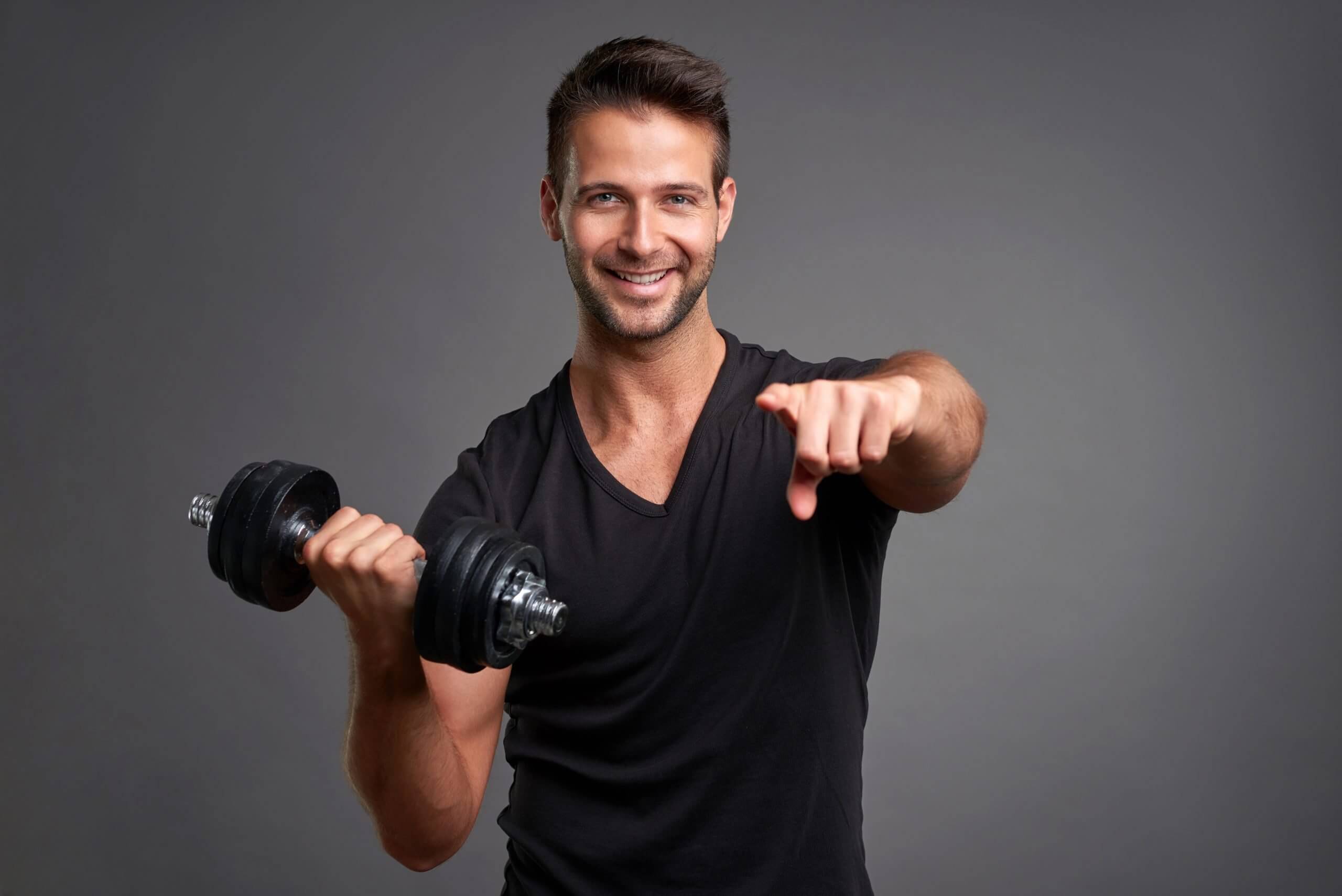 Testimonials
Here are some testimonials from clients who enjoy Fast Track EMS personal training. Read more reviews on the Fast Track EMS Facebook page:
"Fast Track personal training workouts are very effective and have really complemented my existing workout routine. I feel so much stronger and my achy back much improved."
Via Facebook
Leigh
"This is a great way to train, each personal training session is intensive and the results are amazing."
via Facebook
Emma
BOOK A
FREE TRIAL!
Experiencing our personal training sessions is the best way to understand how we can help with your fitness goals. We can either come to your home and offer mobile personal training sessions across Hampshire, or visit our private studio in Twyford, or you can book an online trial.
TRIALS ARE AVAILABLE AT OUR STUDIO IN TWYFORD, NEAR WINCHESTER, OR IN THE COMFORT OF YOUR OWN HOME.
MEET YOUR TRAINERS:
Tom:
Tom has a long background in fitness, rehab and sports training ranging from swimming to skiing. He is the business owner & is a fully qualified EMS trainer.
Rachel:
Rachel is a hugely experienced, fully qualified EMS trainer with fantastic personal training and pilates knowledge.
George:
George is a hugely experienced, fully qualified PT, sports masseuse and nutrition expert. He has a wonderful, broad knowledge of fitness and the body and is an all round lovely guy!