We are proud to announce a new partner in 3DActive!
3DActive offer some of the best fitness equipment on the market with high quality product design and material. They are offer equipment that is perfect for studio's, home workouts, running and massage and recovery. 3DActive's high-quality products are perfect for anyone who likes to train at home or on the go. In addition, they are excellent for anyone looking to increase strength, improve fitness or focus on there recovery.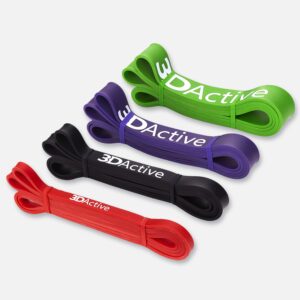 Resistance & Power Bands
Bands are a fantastic way to both increase and decrease load in regards to resistance training. Both types of bands can be incorporated in a full body workout to get the most out of your training. They are super easy to set up, transport and utilise whether you are in a gym setting on in your living room. https://3dactive.com/collections/power-resistance-bands
Fabric Mini Bands
There high-quality mini loop bands are both comfortable to wear and stylish. Mini bands are great for hip and glute development and can offer a great alternative for your workouts. They are often used as a means for correcting posture and injury recovery. These bands get used a lot on our EMS training sessions to focus on lower body movements and we have had great reviews about their quality and comfort. https://3dactive.com/products/fabric-resistance-bands?variant=41804264276137
Massage & Recovery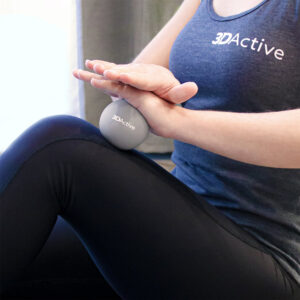 At Fast Track we really prioritise injury rehabilitation and recovery. EMS especially has so many benefits in this area. 3DActive is also able to help you speed up recovery and avoid unwanted physio appointments. From massage balls, sticks and posture correction aids, these can be so useful when recovering from a session, stretching out soft tissue or just releasing tension from a long day of sedentary behavior. https://3dactive.com/collections/massage-recovery
Cardio & Accessories
A range of products to help keep up your cardiovascular fitness including pedometers and running belts for those long distant walks or tracking just how far you have gone. Keep yourself accountable and start counting those steps!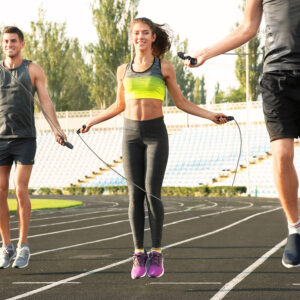 We like to incorporate jump ropes in to our Personal training sessions as part of metabolic conditioning and getting a great CV workout in. You can use them outdoors or indoors, just switch up the rope for the weights and get jumping. If you have forgotten how challenging and fun they can be, then follow the link to pick up your rope today!
They are adding new items to their store each month so check out what else they have to offer and let your friends know!
To find out about our Pilates, EMS and Personal training, head to www.fasttrackfitness.net