There are many benefits to having a Personal trainer help you through your fitness journey. Whether you are just starting out, or an experienced gym goer. You can always learn from a professional who can objectively look at your lifestyle, goals and help you progress in so many areas. Here are 8 benefits we have chosen to help you; some of which you may not have considered.
Accountability
This is a great place to start and one area which we all need in some part of our life. If you struggle to make commitments to your training or your nutrition, having accountability will force you to take action in areas often neglected. Sticking to a weekly workout schedule or making sensible decision when it comes to what you eat and drink having accountability can really help!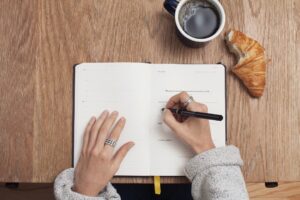 Motivation
If you rarely feel motivated to exercise, and struggle with the thought of going to a gym. One of the many benefits of a Personal trainer is they are able find exercises you enjoy. You are unlikely to making running a regular habit if you don't enjoy it. Setting goals and targets can be a great way to increase motivation and get you working towards something you care about. Its important to remember motivation doesn't come out of thin air! You need to take action to acquire motivation.
Time and routine
Having something booked in each week, whether it's a private session or a class, turning up because its in the diary can be a powerful tool when motivation is low. A routine can also provide structure to your lifestyle and make sure your exercise and health stay a priority. This can will help when avoiding temptations like social events or sitting on the couch.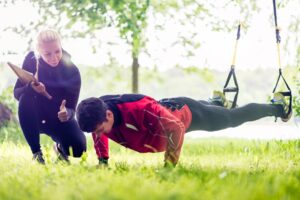 You have a training programmed
This can't be overlooked especially when it comes to making progress and reaching goals. Following a structured plan specifically designed for you will give you the quickest route to success. Without following a plan, it is very difficult to see progress as there may be several new variables each week.
Can remove stress and anxiety
If you have a negative relationship with working out and exercising. Or simply do not know where to start. A personal trainer can not only remove some of the psychological barriers but help you to overcome them in the future. With education and repetition, you can learn to have a stress free, positive outlook on exercise.
Someone you enjoy working with
You may not have considered the positive relationship you can form with a trainer. They should be someone you can trust, build a bond with and be on the same page when it comes to your success.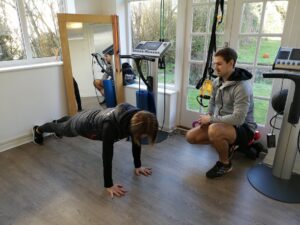 Help with technique and adjustments
Hopefully a more obvious benefit but just as important! A trainer will be there to help coach you through simple and complex movements to reduce the risk of injury and allow you to get the most out of your exercise. Do's, don'ts and other myths of fitness are often widely disputed depending on who you ask. Help clear some of these up and speak to someone knows or willing to find out for you!
Help create a sustainable relationship with food and exercise
You don't have to have a personal trainer for the rest of your life, so learning from someone who can provide you with tools and education to set up a healthy relationship with food and exercise. Find exercises you enjoy and meet people with similar interests, and you can achieve so much success!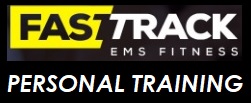 At Fasttrack Fitness we offer 1-1 and 1-2 personal training sessions from our home studio in Twyford. We also offer Mobile and outdoor training sessions for those who are short on time or love to train outside! To find out more about our Personal Training visit https://www.fasttrackfitness.net/personal-training/ To follow us on Facebook go to https://www.facebook.com/FastTrackEMS